The engineers and expert team at Excel Bridge will accurately build any type of bridge your project requires, from economy spans to antique reproductions.
---
Stringer/girder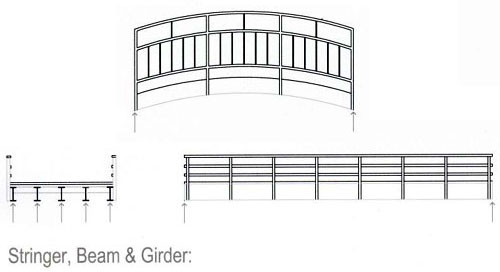 Various beam/girder views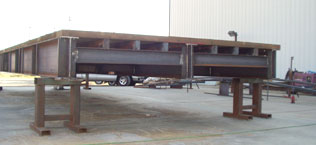 Girder bridge with center splice.
The strength and longevity of weathering steel beams,
often covered with the natural beauty of wood.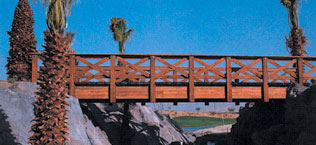 Wood look with longevity of steel beams inside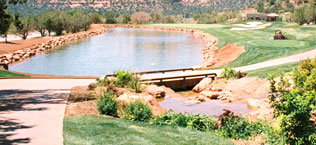 Golf cart & maintenance vehicle access
---
Arched plate type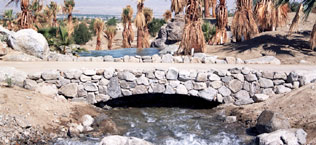 Short spans only, usually dressed with masonry or rock.
---
Truss Types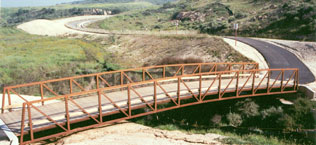 Pratt – Single diagonal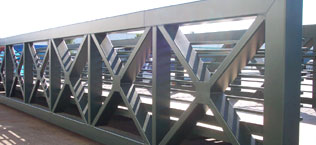 Pratt – Double diagonal


True bowstring


Modified bow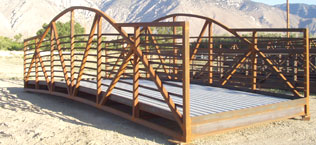 Modified bow
Note the height of the truss will be determined by the loading, but with Bowstrings this often is lower than what is pictured in the mind of the owner. If for aesthetic reasons a certain truss height is desired, it must be specified.
Warren Truss:


Typical Warren


Divided Warren


Double Warren


Vierendeel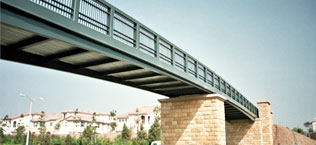 Vierendeel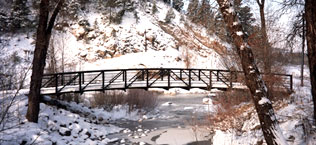 Howe (diagonals opposite of the Pratt)


"K" truss
---
Additional truss information
Truss section variations: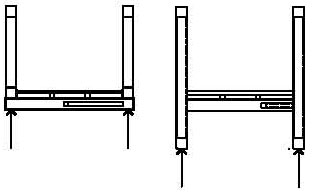 Pony or half through truss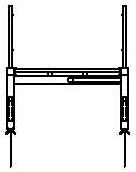 Box or through truss                         Deck trus
Two types of pony truss configurations: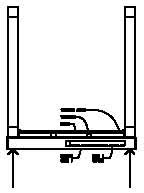 "U" section, aka under hung floor beam, shorter spans only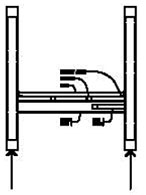 "H" section -necessary for longer spans
Truss end conditions (applies to most truss types):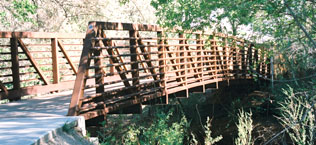 Sloped ends

Squared ends


Notice the squaring effect of the safety rails encroaching upon the of beauty of the bow
Truss diagonals:
Only one is needed for structural reasons, but two may be specified for aesthetic reasons. For competitive bids, the engineer should indicate if diagonal sizes must match or unequal sizes will usually result. Also, if the owner has a preference for pass through vs. pass by diagonals, this should be explored with Excel's staff. Depending on the bridge parameters, the owner may or may not have a choice. Pass by diagonals are more economical.

Single diagonal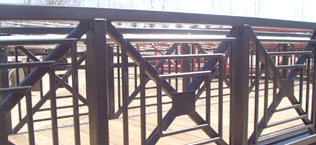 Double diagonal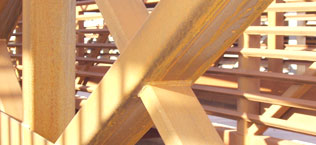 Unequal sized diagonals