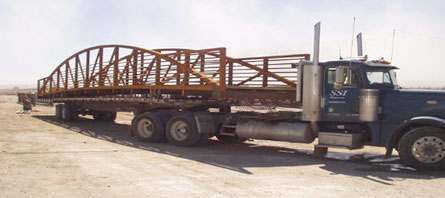 Bridges are often delivered in just one section, complete and ready to set in place. Spans up to 12'x 70′ can ship almost anywhere, and in some cases over 14'wide and/or 95′ long can ship to your site in one piece.

Please let us know if tight corners or other conditions will limit the length of the delivery trucks! You may order your bridge on a special trailer or in as many pieces as the job requires.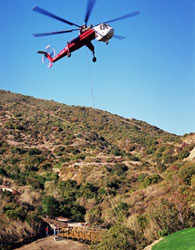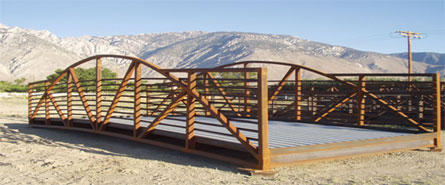 Concrete decked bridges require one more step, to pour reinforced concrete into the form pan provided by Excel with the bridge. Reinforcement design will be on your Excel shop drawings.
Some Bridge Installations: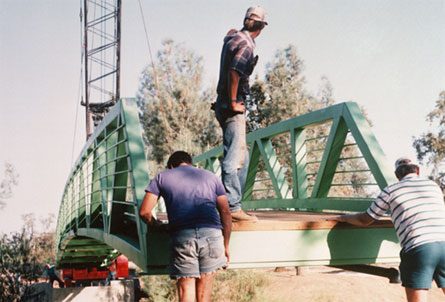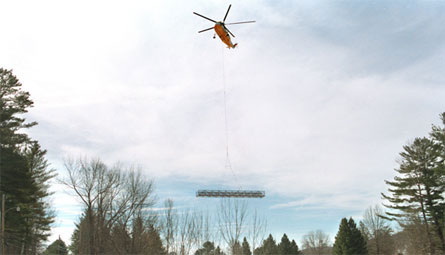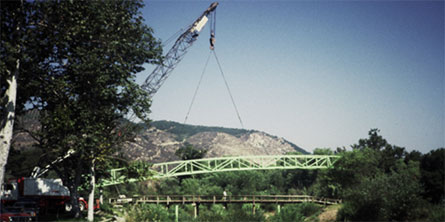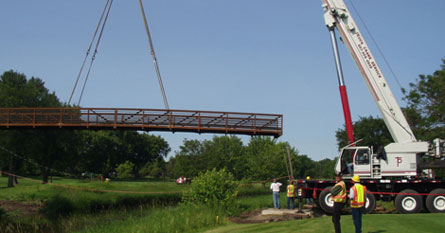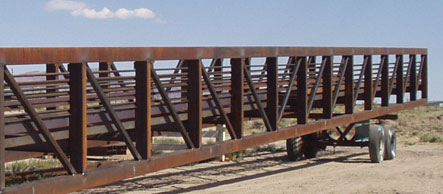 Temporary axels can assist you in moving the bridge to the site.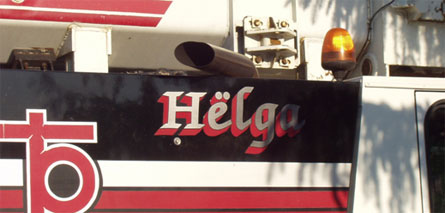 Calculate crane size carefully.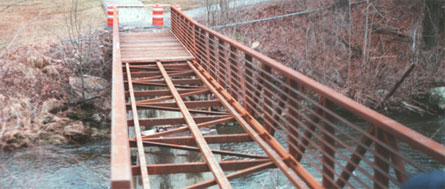 Sometimes, in order to reduce lifting weight, you can order the wood deck to be shipped loose for installation in the field by the contractor.
Please call for an accurate estimate (800) 548-0054 or use our web form for a quick budget price.